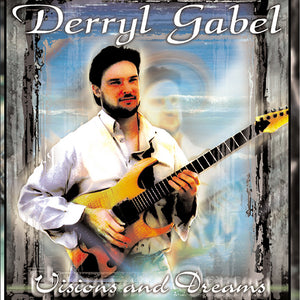 Visions and Dreams Songbook
All the solos, rhythm guitar, and bass parts for my entire Visions and Dreams album are contained in this course and more!
Contained in this download version are transcriptions of all the tunes from my Visions and Dreams album. This includes all the guitar and bass parts.
An enormous amount of work went into capturing what was recorded. Each transcription is beautifully done in the Guitar Pro 6 and PDF formats. Guitar Pro 6 allows you to loop and slow down individual licks and or sections to practice with. If you don't have Guitar Pro 6 software I have included all the parts in the PDF format as well. Each GP6 and PDF file contains the transcription of the guitar solo, the rhythm guitar, and bass parts in guitar tab and standard notation. I have also included performance notes describing techniques used as well as liner notes and gear setup. The PDF book has a total page count of 368 pages! Not only that but you will have mp3s of the Visions and Dreams album and the backing tracks! If you want some amazing guitar and bass licks, great compositional ideas, super cool chord voicings and progressions, and tons of inspiration pick up your copy today!
All solos, rhythm guitar, and bass tracks are transcribed in tab and standard notation in the Guitar Pro 6 and PDF formats. Keep in mind I only offer customer service and support to customers who buy my products from me or authorized vendors.
About your Instructor