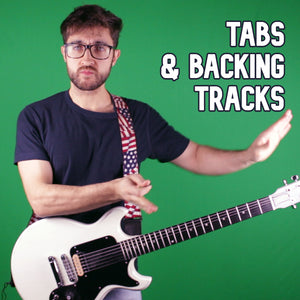 The Ninja Sessions Vol.1 - Tabs & Backing Tracks
Have fun playing my version of this tracks!
If you really want to go next level, download also the Guitar Rig presets to use the same sounds I used in the videos!
And if you enjoy supporting my music even more, consider buy my original song or any other product on this website.
Thank you!
Tabs & Backing Tracks included:
Kokuten
Hyouhaku
Hyouhaku + Kokuten
Impregnable
Junkyousha
The Rising Fighting Spirit
Reverse Situation