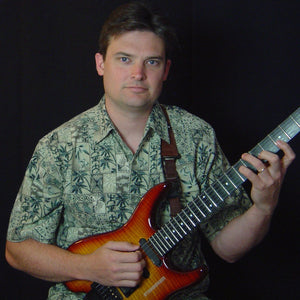 Drop2 Chord Limitation Exercises
In the video lesson I'll show you a chord limitation exercise using a jazz standard (Stella by Starlight) that will help you see all the drop2 chord voicings all over the guitar. This will give you endless possibilities for comping and chord tone soloing while improving your voice leading. I'll also give you some tips in helping you memorize jazz standard chord progressions. Included with the video are PDFs and the backing track used in the tutorial. Video run time is approximately 30 minutes.
All examples are transcribed in tab and standard notation. These will be included in the Guitar Pro and PDF formats. Keep in mind I only offer customer service and support to customers who buy my products from me or authorized vendors.
About your Instructor
Watch Promo: